OUR STORY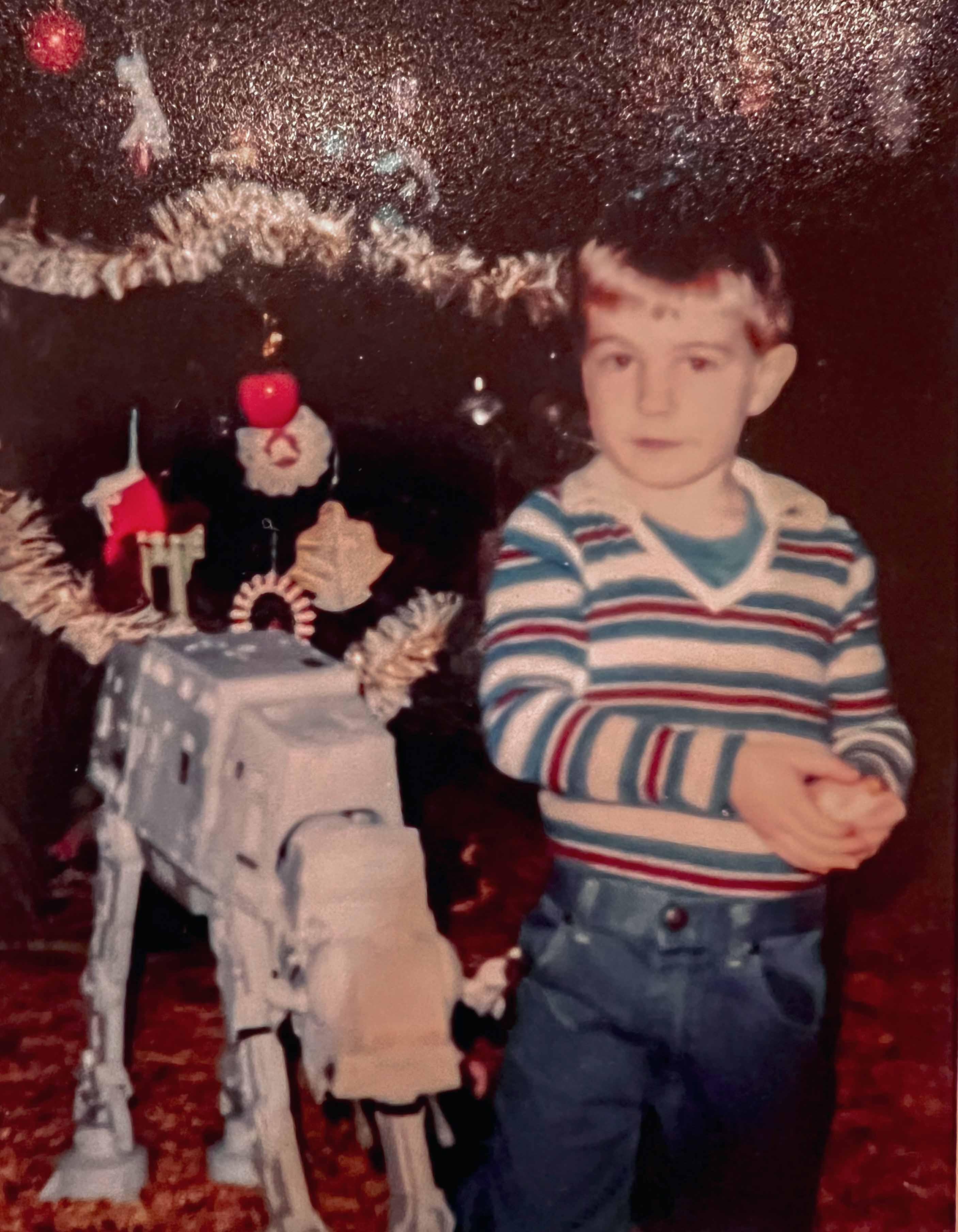 I (Brian Semling) started Brian's Toys while I was a 16-year old junior in high school during February of 1994. It all began when I was a little boy growing up in the early 80's. I loved Star Wars and I loved Star Wars toys. I still remember opening my Empire Strikes Back AT-AT for Christmas when I was 4 years old in 1981 and lighting up the chin guns for the first time! It was my favorite toy and I still have a picture of my AT-AT and me next to the Christmas tree with a bunch of action figures in my hands. After a number of good years playing with my toys, my family decided to hold its first garage sale. At the age of 10 years old I excitedly sold off all of my Star Wars toys for the sum of $20! Several years went by and I didn't think much about my toys or Star Wars until one fortuitous day, at age 15, Return of the Jedi happened to be on tv at a friend's house. I couldn't pull myself away until it was over; it reminded me of how much I loved Star Wars growing up. It just so happened that my friend had a bunch of old He-Man and the Masters of the Universe toys in his basement that we looked at that day, and I recalled all of my childhood Star Wars toys. A spark was lit, and I began collecting Star Wars toys. I loved everything about them. I learned a lot, met a lot of great people, and couldn't believe there was a whole community of like-minded enthusiasts out there that were collecting the same toys!
A year and a half later (by now I figured I was an expert), I decided to launch my business to sell Star Wars toys and collectibles with the purpose to help pay my way through college. I started with 1 or 2 long comic boxes of toys for sale (inventory), that eventually grew to fill one 6-foot shelf that first year, in my parents' home (very low overhead). I created small ads that were placed in toy collector magazines announcing "Buy/Sell/Trade Star Wars Toys!" along with a short list of the products that I had available for sale. It wasn't long before the phone and fax started to ring. We also stocked a booth at a great local antique shop called Days Gone By in the Wisconsin Dells which did well for us in the 90's. The owners of the shop, Bill and Chris Baltazaar, were friendly and excited to help a young kid get started in the collectibles business!
With my parents' help, I exhibited my products at several tradeshows in the Chicago area that year. My mom helped price and prepare items and my dad drove and was with me at the booth as an assistant and sales rep. It was about a 4-5 hour drive from our home in rural Wisconsin, to the Antique Doll & Toy Show (one of the largest toy shows in the world at that time) in St. Charles, Illinois at the Kane County Fairgrounds. When we arrived at our first show at Kane County in April 1994, we were blown away. There was a very, very long line of cars with over 1,000 exhibitors. We had to wait a few hours in the parking lot before the doors opened and noticed there was ad hoc wheeling and dealing between exhibitors outside of peoples' cars. I was able to sell almost $2k worth of products (likely doubling my company revenue at that point) out of the back of our truck before we even got into the show to set-up! Toy shows and trade publications were the eBay and Amazon for our industry at this point in the 90's. It was a lot less efficient that online selling, but it sure was exciting and a lot of fun!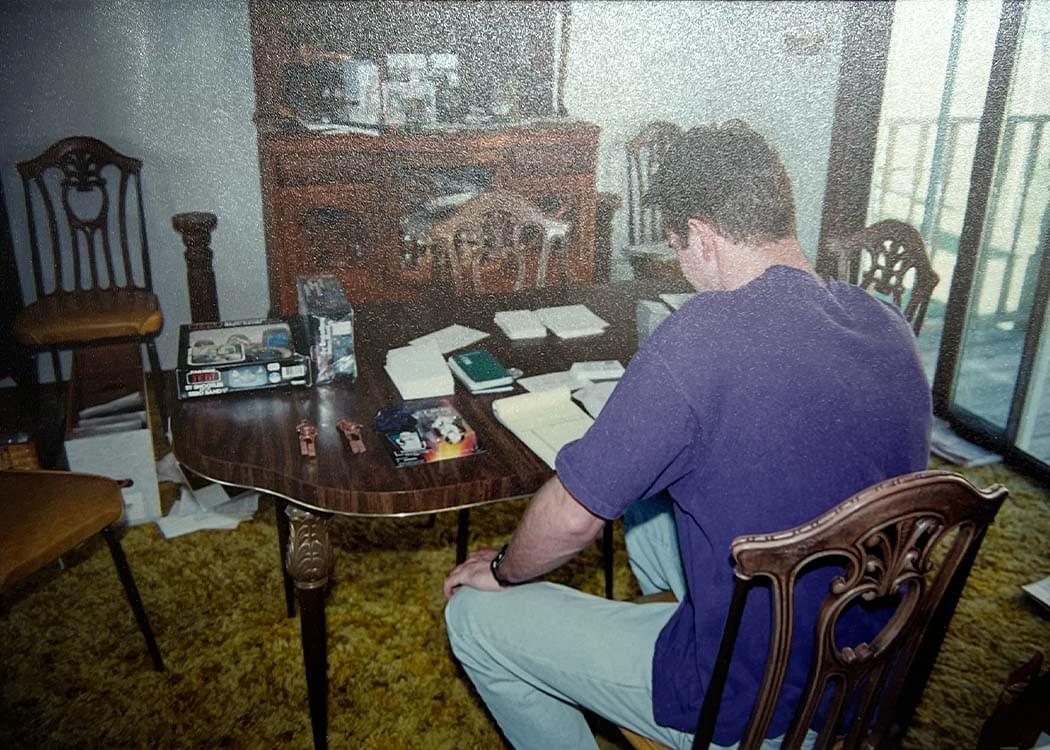 During the summer of 1995 I headed to MIT (Massachusetts of Technology) to begin college. While my goal had been to attend MIT since I was in 5th or 6th grade, I wasn't about to quit my business. I kept the business momentum going by setting up a dedicated phone/fax line in my room and my parents (Norm and Betsy) along with my brother, Joe, helped shipped orders out back home in Fountain City, Wisconsin. I worked all through Christmas break while at home for about 6 weeks. By the time I returned home after my freshman year of school for the summer of 1996, business was booming! I worked literally every day from early May to August (about 100 days in a row!). As it was time to return for my sophomore year, business was growing rapidly. I didn't want to give it up, but I wasn't quite ready to leave MIT either. So, I returned to MIT in late August and flew back home each Thursday night to Sunday night for the first 6 weeks of the school year. In October, I went on a 10-day business trip to Europe, and while there made the decision to transfer from MIT to local Winona State University and to run my business full-time. I didn't want to leave MIT; I had planned for it since I was 10 or 11 years old. I had to ask myself why I was there. Ultimately, the reason I was at MIT was to get a good job upon graduation. I now had in front of me a business that was yielding an income of about what I would expect to earn as a salary in a few years when I would graduate, and I knew that the business was about to explode if I would simply dedicate myself to it. It was a risk to leave MIT, but at the point of my decision in October 1996 I felt the greater risk was to stay and not pursue my business and passion for Star Wars toys and collectibles.
Fast forward 25 years and we are still buying and selling Star Wars toys and collectibles, along with Barbie, Marvel, Funko, LEGO, and many more. While much has changed over the 28+ years since I founded Brian's Toys, what has not changed is that we strive to earn your trust and provide a quick, easy, and convenient way to sell us your toy collection. We've sold to over 1,000,000 customers over the years and purchased over 20,000 toy collections. We've attended almost all of the US Celebration conventions and met many thousands of you over the years. Our team of professionals is equipped to assist you to make the selling process as smooth as possible. Your experience with Brian's Toys is backed by my personal guarantee that we will treat you with respect and do our best to serve you. If you ever need to reach me directly, or would simply like to say hello, you can email brian@brianstoys.com.
Over the years, our family business has grown, along with my family. My wife, Carina, and I were married in 2000 and our children, Sonja and Erik were born in 2007 and 2010. Sonja and Erik love Star Wars and grew up with a lot more Star Wars toys than I did! We have enjoyed watching all of the Star Wars movies and shows over the years and can't wait for the latest Disney+ release!
We sincerely thank you for business. We would not be here after all of these years without your trust and confidence in our team,
Brian Semling
Founder and Owner of Brian's Toys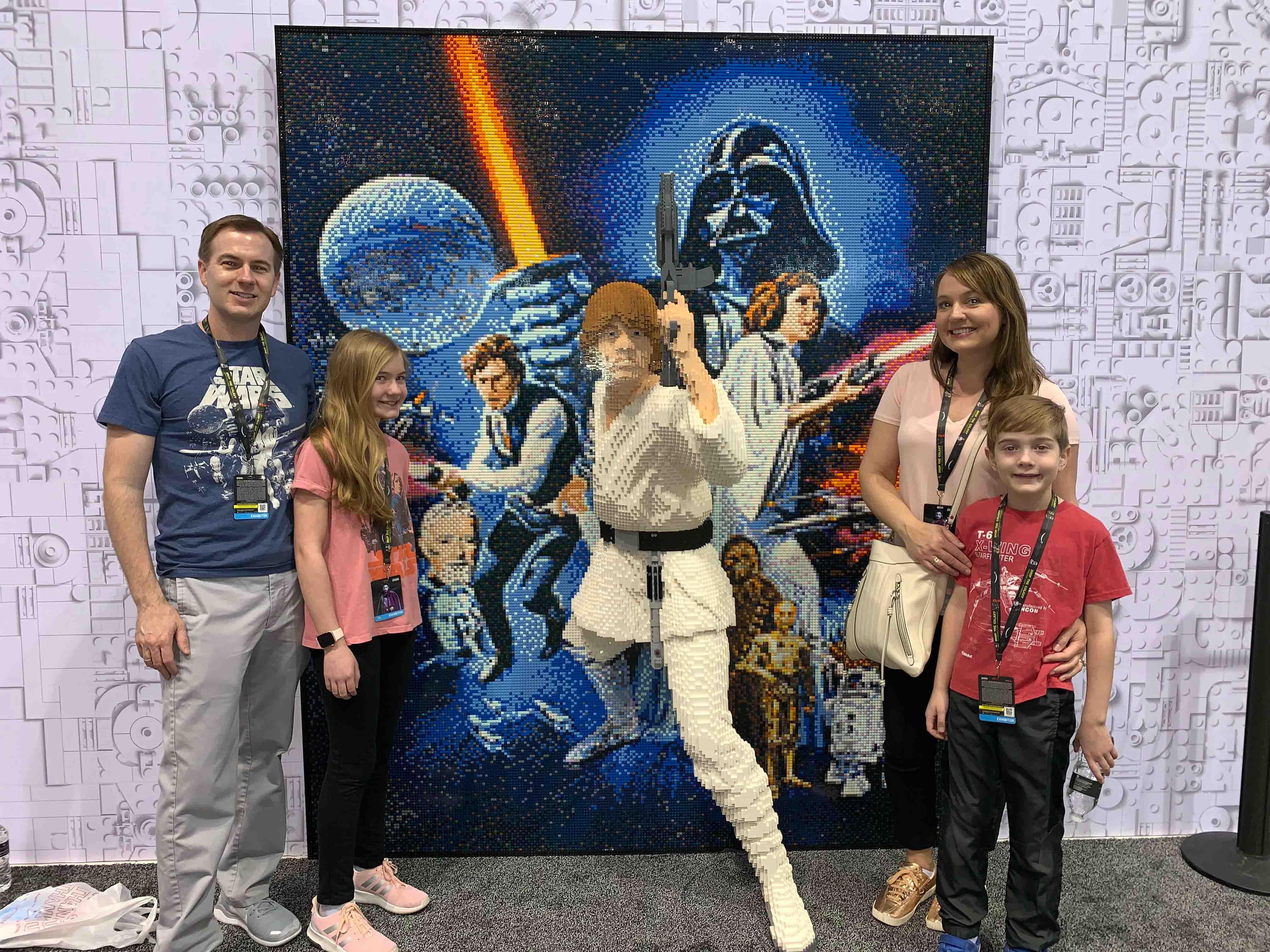 ---
TIMELINE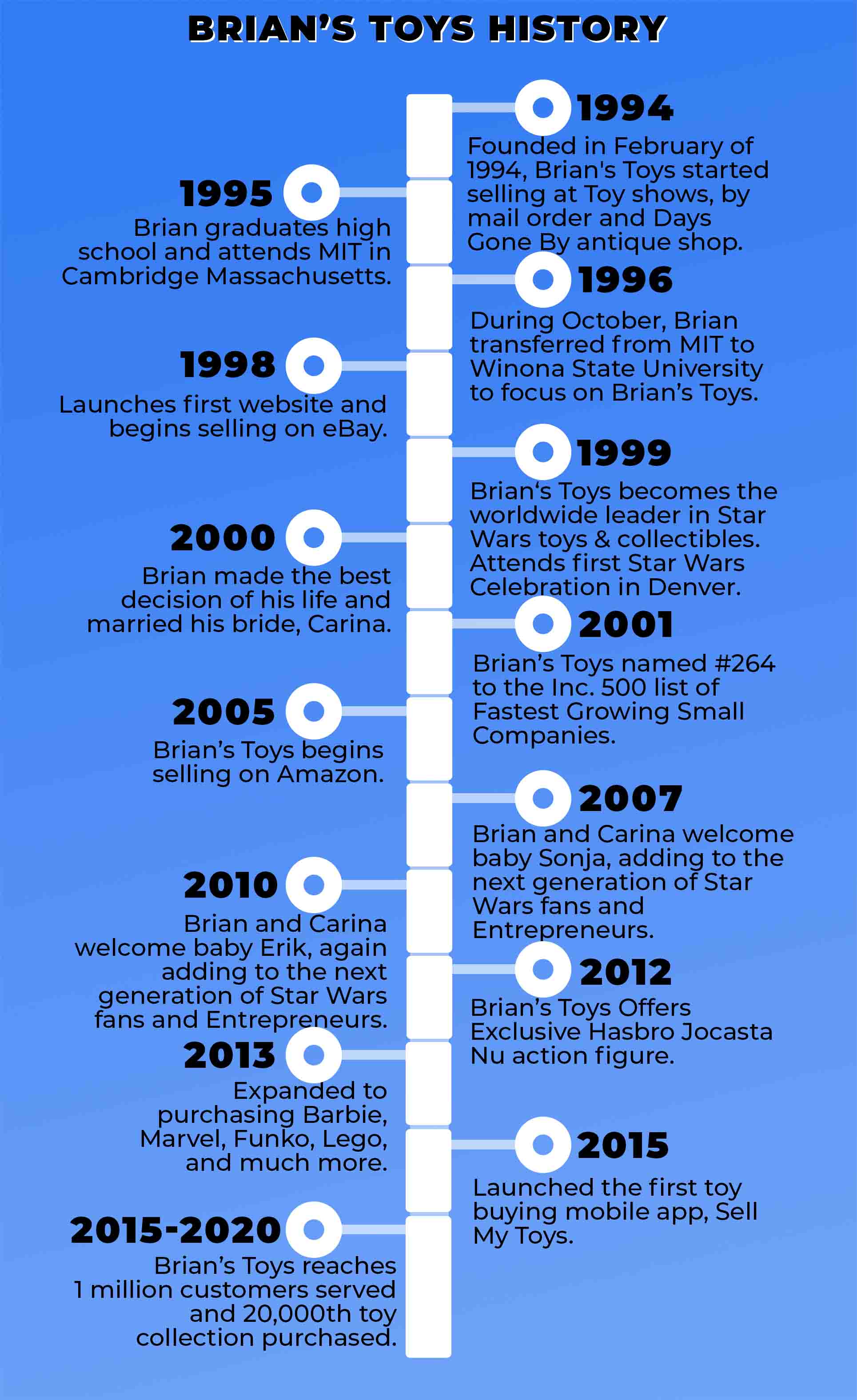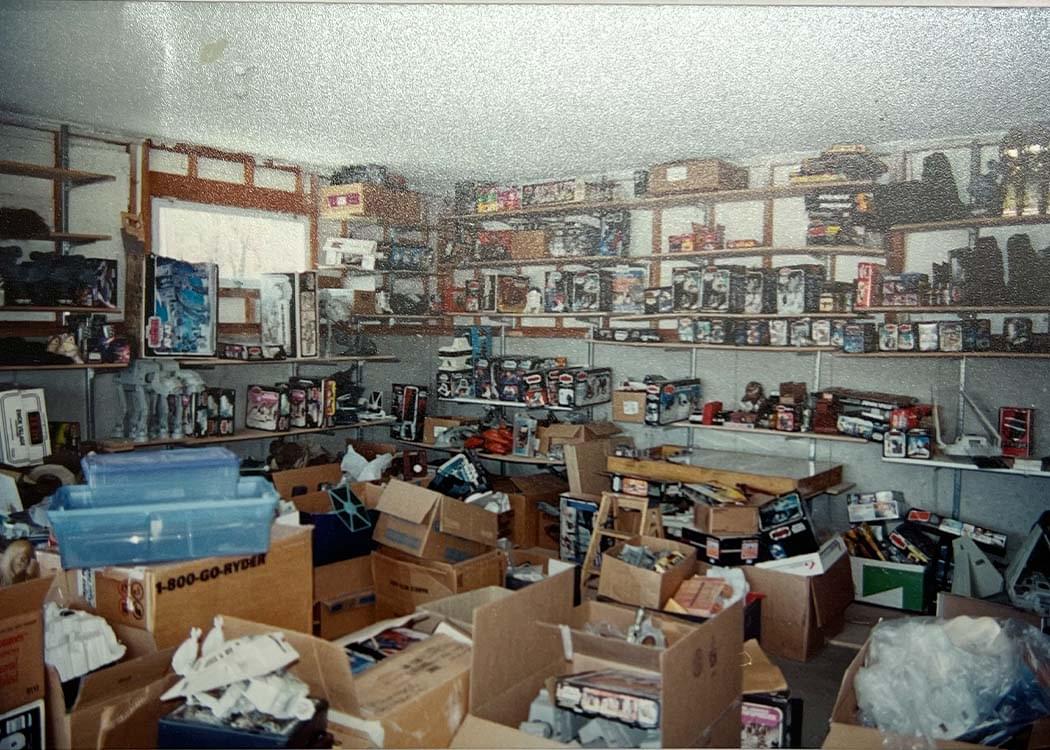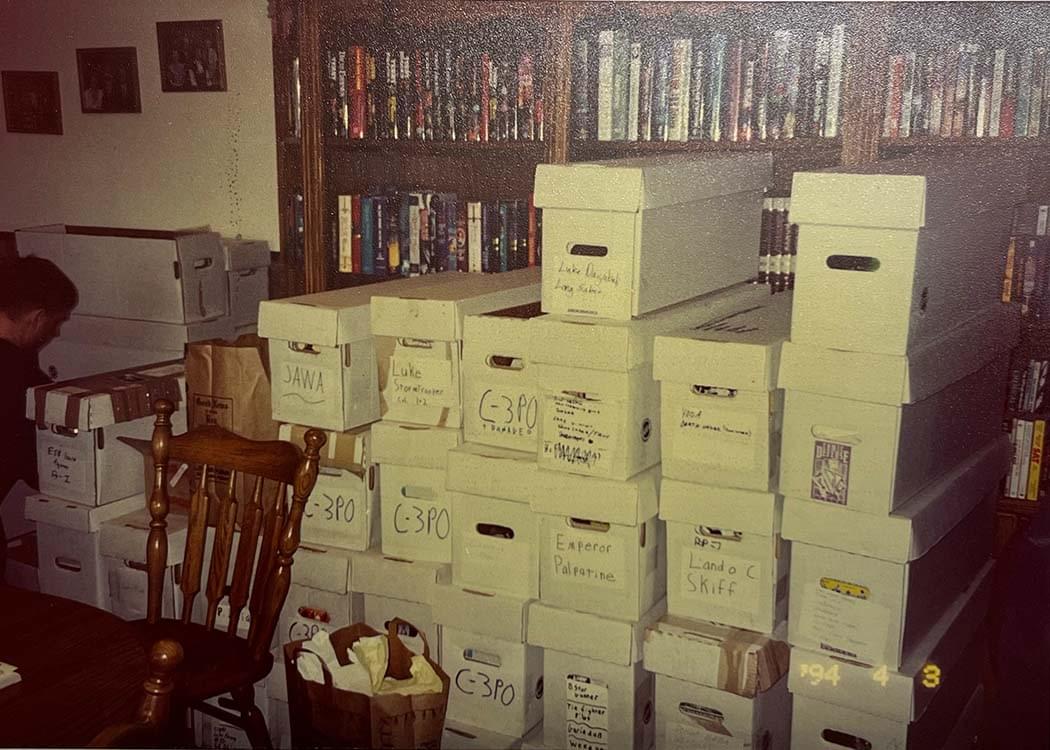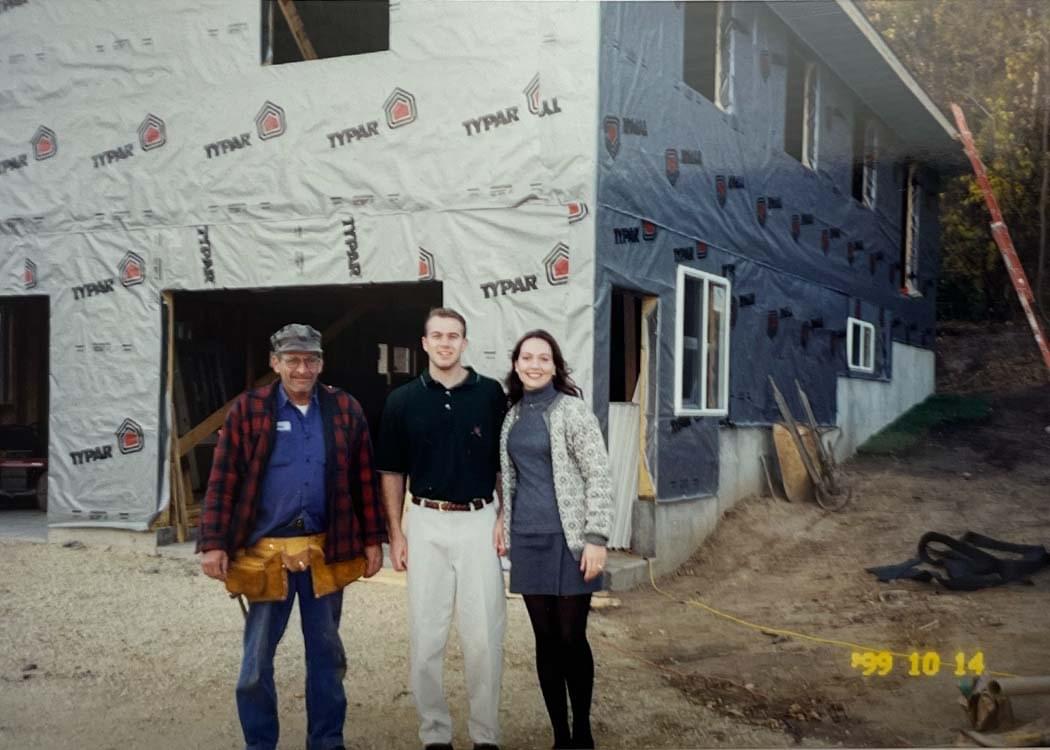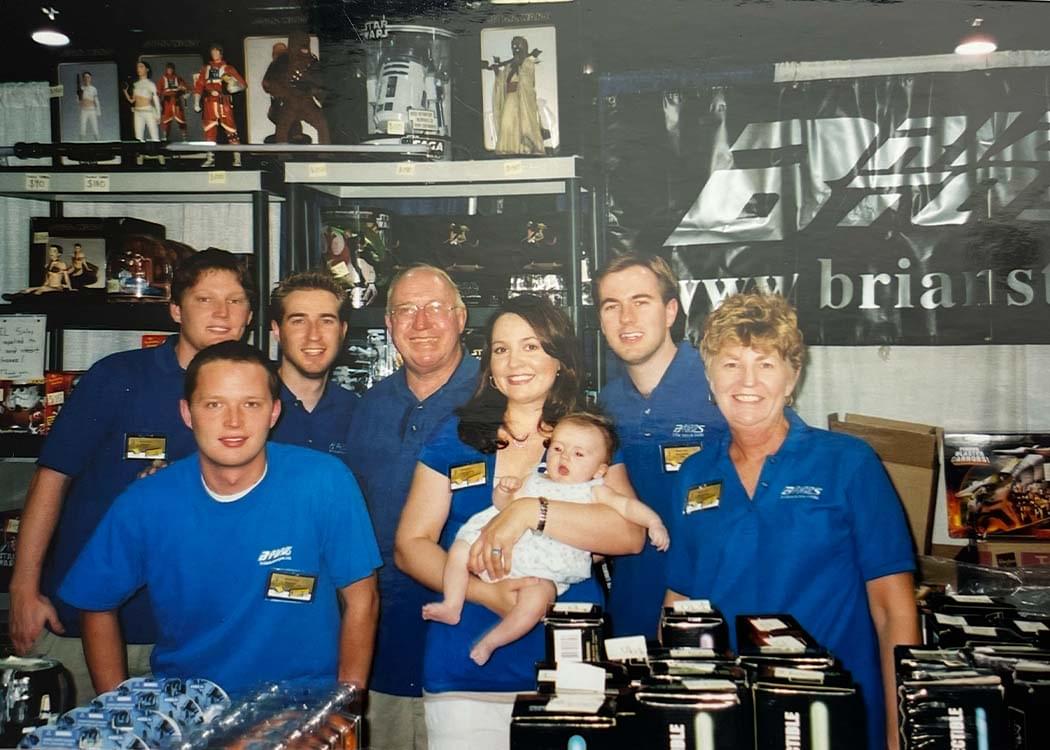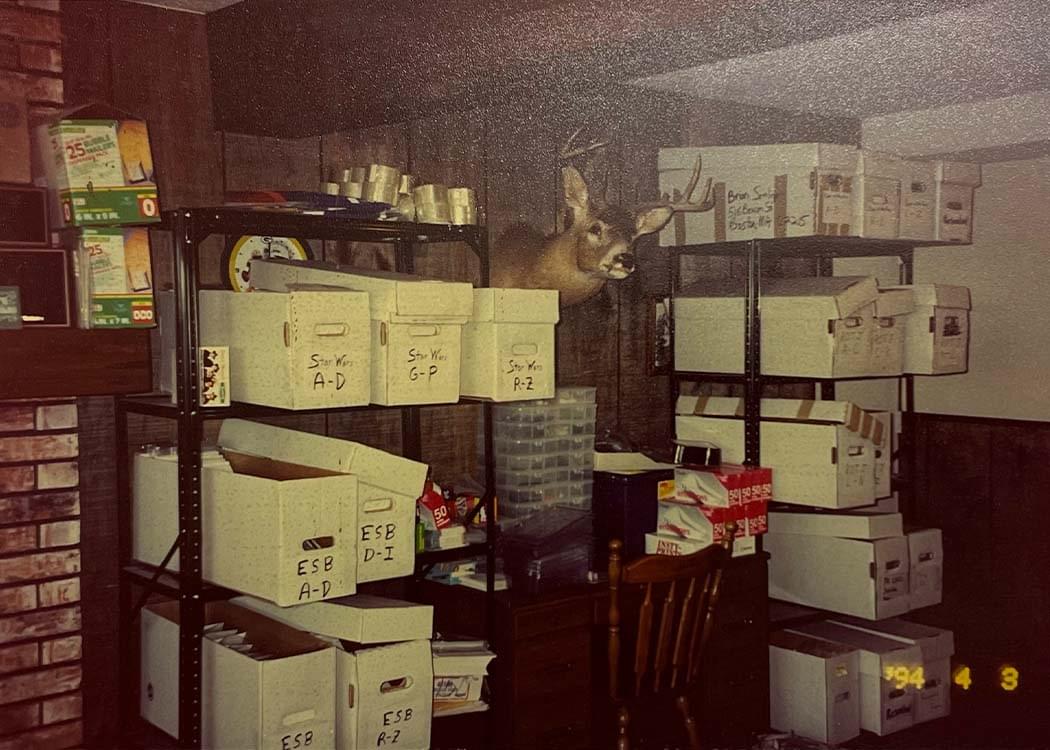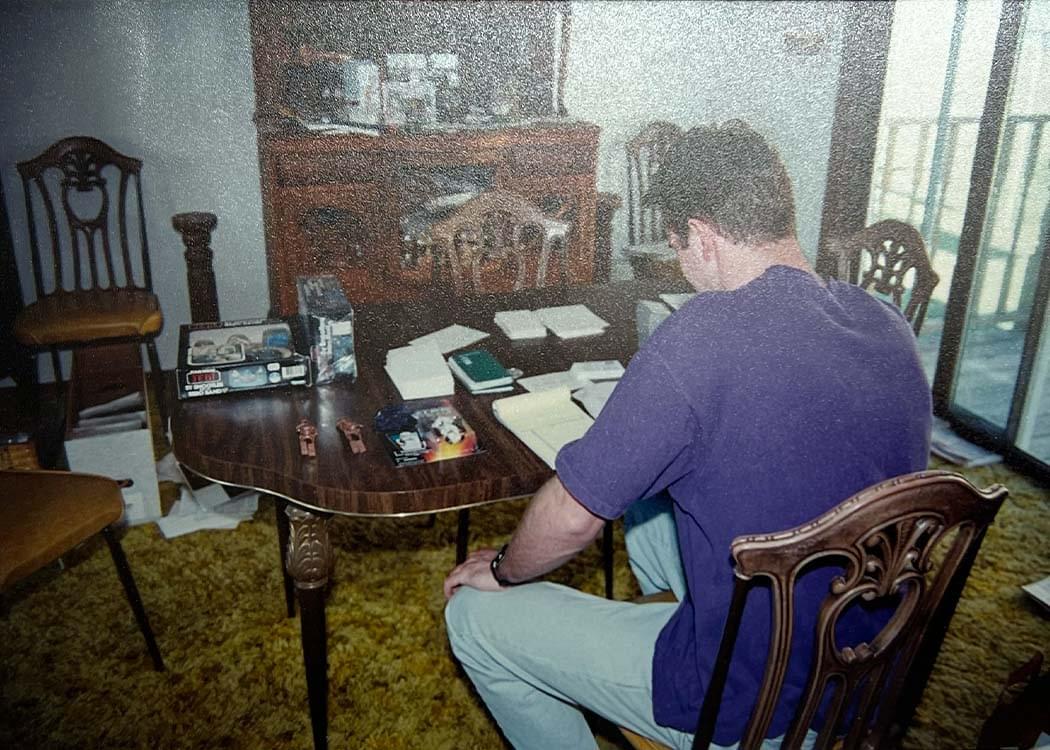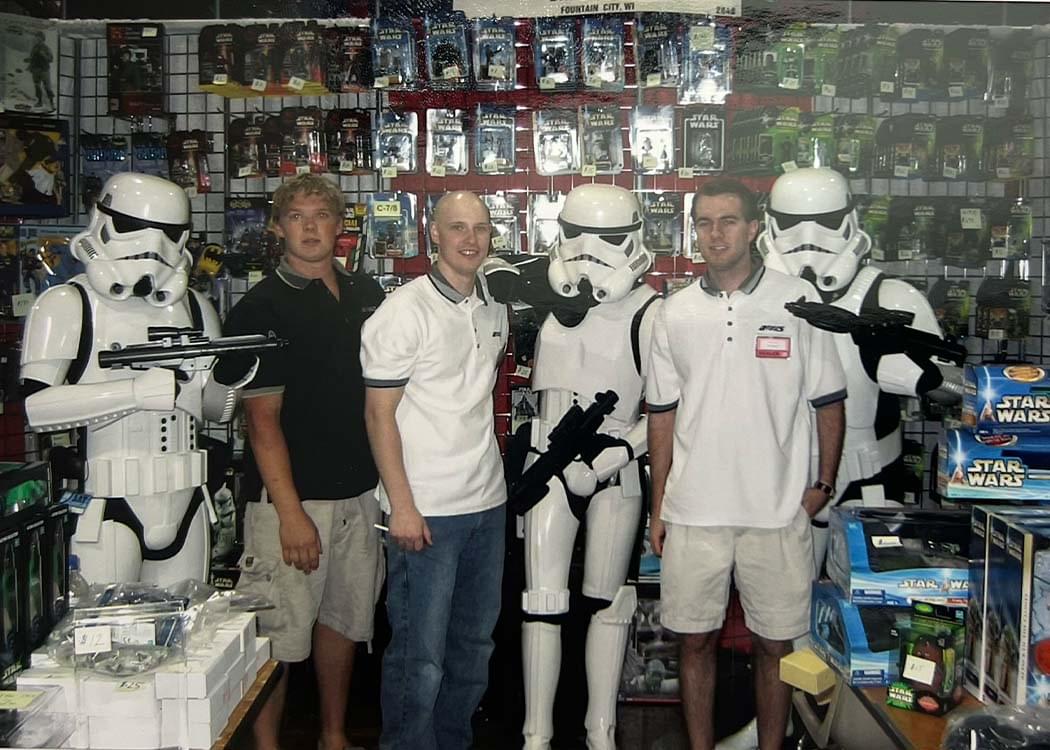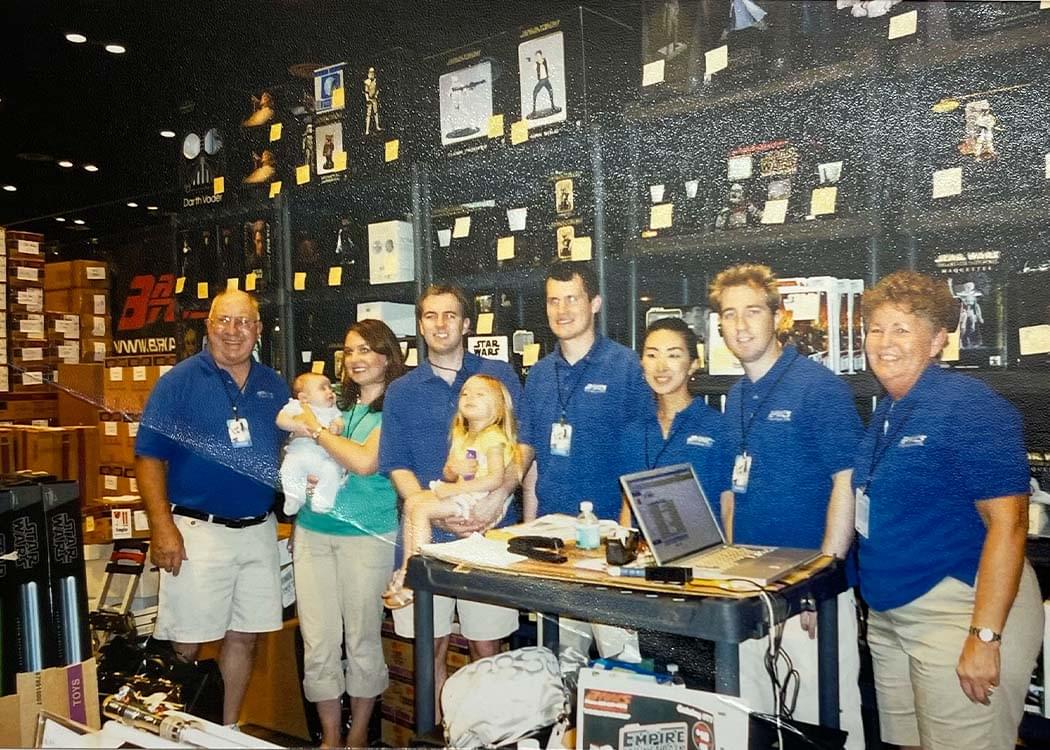 FAQs
SELL MY TOYS®

1. What type of items do you buy?
We will buy almost any toy, action figure, and collectible action figure with a bar-code! If you were wondering if we buy something specific contact us buying@brianstoys.com or call 608-687-7572 ext 1.
2. Are there any items you do not buy?
We want to make an offer on almost everything! The items below are items that we do not buy: Beanie Babies, Hot Wheels, Porcelain Dolls, Cabbage Patch Kids, Starting Lineup, McFarlane SportsPicks, Fast Food Toys, Trading Cards, Comics & Loose Items (Unless they are Vintage from the 80s or earlier).
3. How do I get an offer for my toys/collection?
Visit the 'Sell My Toys®' application with one of the options below. Create a list, scan the bar-codes, and submit the list for review.
Progressive Web App- Click Here
Android Devices- Click Here
iPhone Devices- Click Here
4. What if there is no item name or price that shows up after scanning?
Do not worry, we are potentially are still interested in buying that item still! That just means that the item is not in our database yet. If it comes up as 'Barcode Scan Successful' we will go in and put in a name and price after you submit the quote.
5. My items do not have bar-codes, how do I get an offer?
If your items do not have bar-codes you could send pictures, submit a brief description or a list to buying@brianstoys.com of what you have for sale.
6. How long does it take to get my quote back?
It usually takes us 1-3 days to review submissions. If the quote is larger, it may take a little more time. If you want to follow up about a quote that is delayed, please contact us right away buying@brianstoys.com or 608-687-7572 ext 1).
7. Who pays for shipping?
The Brian's Toys UPS shipping labels are prepaid so there will be no up-front cost to ship! Additionally, the cost of shipping will be at Brian's Toys 40% discounted rate!!
The cost of shipping is however deducted from the final total of the collection.
8. I like the offer! Now how do we move forward with the sale?
Step 1:
Box Up Your Items.
Make sure they are packaged carefully! If the items have room to shift around, make sure to use packing material such as packing peanuts, bubble wrap or crumpled paper.
Step 2:
Visit www.brianstoys.com/shipUPS
Log on to our UPS shipper account to print off your shipping labels! Please click the box next to 'I am not a robot' to get access to the shipping tool. You do not need to put in a company name.
Simply fill out your contact information and the weight and dimensions of your box(s).
Make sure the UPS service in the upper right is set to "Compare Cost." If you have more than one box, click "Add" to complete information about additional boxes. Click "Rate" and "Process Shipment." Print off label(s) and tape to the top of each box.
Step 3:
Drop Off
Drop your packaged toys off at any UPS location, UPS Store, or anywhere with a UPS daily pickup. To find the nearest UPS location, check out the "Drop Off Locator" on the label page or contact buying@brianstoys.com to schedule a UPS pickup for an additional fee.
9. How do I Weigh my Box?
Weighing your boxes can be tricky. If you have a bathroom scale there is an easy work-around. Simply weigh yourself, then hold onto the box and weigh yourself again! The difference will be the weight of the box.
(Your Weight w/ Box) - (Your Weight) = (Box Weight)
10. Can I go to a UPS store for help?
UPS stores are not obligated to help you. If you are in need of assistance, please contact us.
11. How long is my offer guaranteed for?
Quote's are guaranteed for 2 weeks from the date of this confirmation email. If we have not received your collection in 2 weeks, we cannot guarantee prices will remain the same.
12. Will you ever drop the offer?
Yes, we do reserve the right to drop the price from the original offer. We will however only drop the price if the item is not in mint or agreed upon condition. We have 4 condition identifiers:
Mint – This is in great condition and what you would consider retail quality.
Light Wear – Still sealed, with very few flaws or blemishes.
Damaged – Still sealed, but the box/package is very beat up.
Opened – The original factory-sealed tape has been cut or the package opened.
We are strict graders, if you are concerned about the condition of your items, please contact us.
13. Once you receive my collection how long until it is reviewed and my finalized quote is sent?
The time it takes to review/grade your items depends on how large your collection is. Smaller collections (1-5 boxes) only takes about 1 business day and larger collections (6+ boxes) can take 1-3 business days.
14. What type of payment methods do you offer and how long does it take to get paid?
We offer the payment methods below:
Direct Deposit – This method takes 2-4 business days to get into your account.
Paypal – This method takes 1-2 business days to get into your account, however this is a 3% Paypal fee.
Check - This method takes 5-10 business days to get to your mailing address.
15. What if I do not like the finalized offer, can I get my items back?
Yes, we do offer the option to ship the items back to you.
16. I have other questions that are not on here, how can I contact you?
Email: buying@brianstoys.com
Phone: 608-687-7572 ext 1
Mail: Brian's Toys W730 State Road 35, Fountain City, WI 54629
Manager: Travis Stein- travis@brianstoys.com
BUY MORE TOYS
1. Do you sell on other platforms?
Yes, we do! Brian's Toys sells items on Amazon as well as eBay, in addition to our website. Customer service and terms for items purchased through those means is provided through their respective selling services!
Brian's Toys eBay – Click Here
Brian's Toys Amazon – Click Here
2. Can I place an item on layaway?
Absolutely! Brian's Toys offers a payment plan option. We will hold your item for a nonrefundable deposit of 20% of the order price. Subsequent payments will be expected in a monthly, timely manner, until the order is paid in full. This means that you have 5 months to pay off your item!
3. What if the price on the website is incorrect?
We do our best to ensure that all prices on our website are accurate. However, errors can sometimes occur. If we discover an error in the price of products you have ordered, we will inform you as soon as possible and give you the option of reconfirming your order at the correct price or cancelling it. If we are unable to contact you or you do not reconfirm the order, the order will be cancelled.
4. What if the item I want is no longer in stock?
We often receive new items in limited quality, and they sell quickly. The best way to be in the know about our new products is to subscribe to our newsletter!
5. What payment methods do you accept?
Brian's Toys accepts payments by the following methods:
Online credit card payment by VISA, Master Card, Discover and American Express (By this method you will enter your payment into our secure online order system.)

PayPal (By this method you will be prompted to PayPal upon placing your order at Brian's Toys. You will then be able to log-in and pay via PayPal for your order.)

Check (By this method you will send a check or money order by mail.) We will hold your items for up to 7 days. There will be a $20.00 fee for all NSF checks.)
6. How much will it cost to ship my order?
The cost of shipping is determined by the size of the box and weight of the items, and overall value of the order. You can check the cost of shipping by picking out everything that you want, as if you were going to place and order, and getting to the shipping part of the checkout process.
7. Do you ship internationally?
Yes, we do ship internationally! However, the customer is responsible for any and all taxes, customs duties, and other fees associated with the order.
8. When can I expect my order to ship?
We do our best to ship the next business day, but there can be exceptions due to high volumes of orders and increased processing times (especially around the holidays).
9. Can you gift wrap my order?
No, unfortunately that is not a service that we provide at this time.
10. How can I get free shipping?
Shopping carts with $75 of in stock items are eligible for free domestic shipping. By choosing UPS Ground at checkout, you give Brian's Toys the discretion on shipping method. Exceptions may apply.
11. What if I am unsatisfied with my purchase?
Brian's Toys wants you to be satisfied with your order! If you have any problems with your order, please contact us by email, phone, or fax us within 14 days of receiving your order. We will offer a replacement or full refund (not including shipping) for your returned merchandise, as long as the item(s) are returned in its original condition. Simply return the item(s) with a copy of the invoice and state
whether you want the item(s) replaced or money refunded
12. Can you refund to another payment method?
All refunds are made to the original payment method. If the original payment method is no longer available, we will give you store credit instead.
13. I have other questions that are not on here, how can I contact you?
Email: sales@brianstoys.com
Phone: 608-687-7572 ext 1
Mail: Brian's Toys W730 State Road 35, Fountain City, WI 54629
Manager: Travis Stein- travis@brianstoys.com
MEET THE TEAM
Brian Semling
Founder & CEO
I began collecting Star Wars toys at age fifteen (1992) after watching Return of the Jedi for the first time since I was six years old. I was excited to reconnect with the magic of Star Wars. All of my childhood toys had been sold at a garage sale when I was ten, so I started fresh on a wonderful adventure. A couple of years after I started collecting, I launched Brian's Toys in February 1994.
Aside from toys and business interests, I love competitive distance running (mostly from 1 mile to 5k, but up to 1/2 marathon) and coaching my kids' (Sonja and Erik) cross-country and track teams. We train 365 days a year (even in the cold weather unless it is below freezing) and love it! I'm a devoted fan of the Green Bay Packers, a volunteer board member at Winona Health, and an active member of our local Radiant Church. One of my favorite Bible verses is Proverbs 3:5-6, Trust in the Lord with all your heart, and lean not on your own understanding; In all your ways acknowledge Him, and He shall direct your paths.
Travis Stein
Manager
I have been managing Brian's Toys since 2017 and I have been with the company since 2010. I assist in all areas of the company, but specialize in purchasing rare Star Wars collectibles.
When I am not working, I enjoy reviewing game tape on the Minnesota Vikings. I typically will send letters to the management & coach in hopes the team will listen to my "expert" advice. Not only am I a huge Vikings fan I also enjoy other Minnesota sports teams such as the Wild, Twins and Gophers. I also manage/play with a championship caliber softball team in the summers and would consider myself a foodie!
Nate
Receiving
My name is Nate. I have been at Brian's Toys, Inc since September 1999. I started as Customer Service/eBay, and I am currently in Receiving. I see everything that comes through our door.
When I am not working you can find me at home, the gym, or the swimming pool with my son.
Brandon
Purchasing Team
I'm Brandon, one of the purchasers here at Brian's Toys. I've been here since June of 2020 and typically the first person to answer the phone at Brian's Toys. I also give quotes for toys and collectibles and help sellers ship their collections to Brian's using our shipping account.
When not at work I'm pretty busy with my two little girls whether it be tumbling class or a tea party that I'm late for. When I finally get some dad time I like to smoke and grill meat and listen to the Twins game. My favorite thing to purchase is Barbie. Call us or email us so we can help turn your collection into cash.
Michael
Purchasing Team
I came from the Land of the Misfit Toys to Brian's Toys in May of 2021. I work in the Purchasing Department and spend my days buying toys - I always looking out for the latest, greatest Golden Girls items for my personal collection! I enjoy all aspects of theatre and in in my spare time you can find me working backstage, or acting front and center stage. I am river rat and when the opportunity presents itself, I am out on the water scouting the perfect sandbar to soak up the rays! I feel very fortunate to work with such a great team and look forward to coming to work every day! Hope to hear from you soon!
Matthew
eBay
I have been with Brian's Toys since September 2020. Most of my days are spent handling eBay customer service as well as creating, picturing, listing, and shipping auctions. It's a "lot" of work, but every day brings a new challenge that I am excited to take on!
When I'm not working, I like to spend my time watching movies, playing games, and walking my dog! I'm a single dad, so I don't get a lot of "me" time. My daughter is the most important part of my life, I am so thankful for her. Be sure to check out our eBay if you haven't already!
Leigh Anne
Amazon
Hi! My name is Leigh. I have been with Brian's Toys since February 2021. I am one of the many here that help you get your toys safe and sound. I am a true Lucille Ball fan, so my favorite Barbie I've ever come across on the job was Lucy and Ethel's "Job Switching"!
When I am not working you can find me anywhere there is live music, reading a good book, gardening in my gardens, baking/cooking, hiking or biking.